Temporis – Bilten javne nabave
Developing Public Procurement Platform
Client:
Services:
Technology:
Year:
Temporis
UX/UI design, Development
Figma, Figma Jam, Illustrator
2022.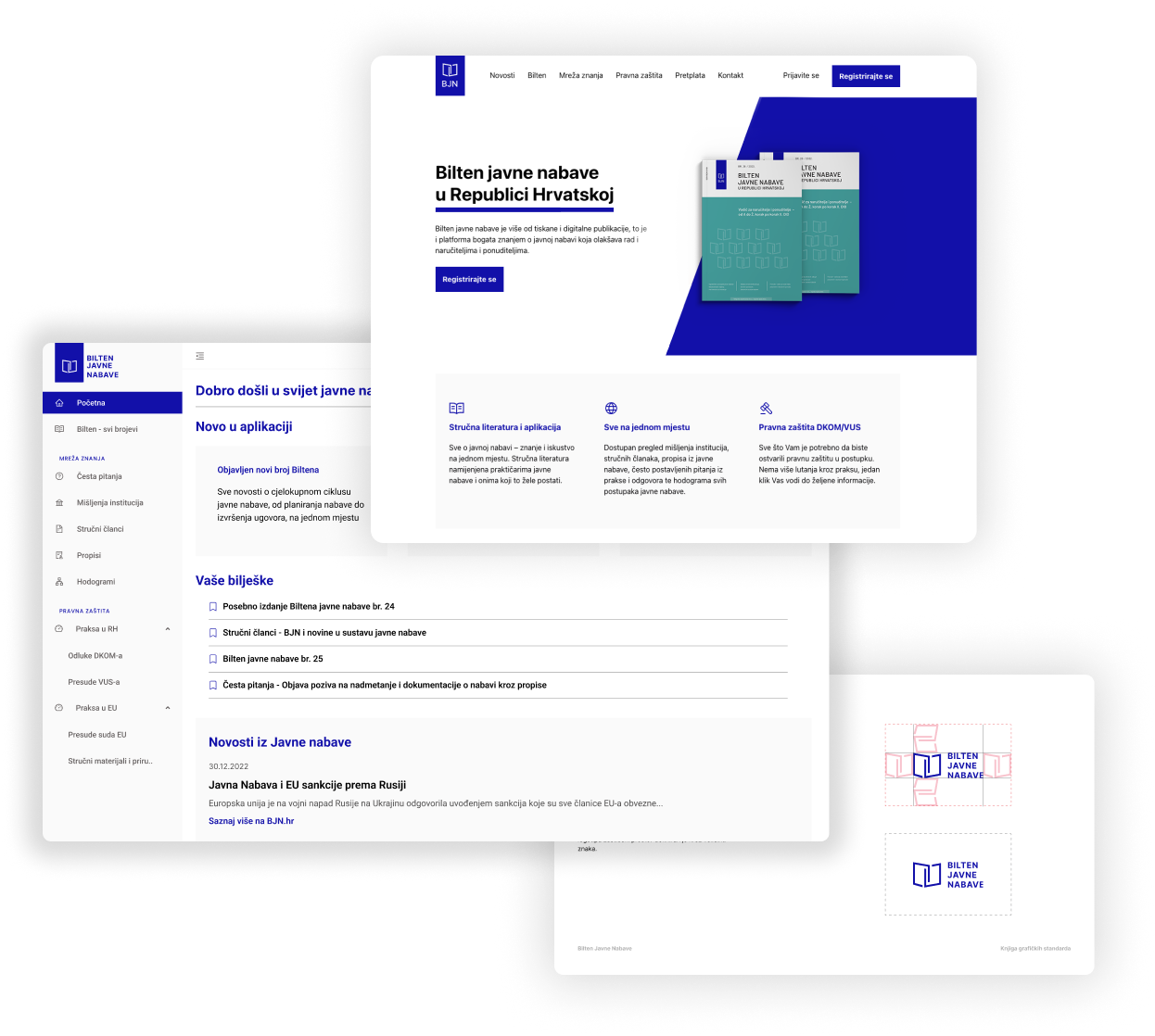 Public procurement bulletin
Our mission was not only to update the visual identity of the Public Procurement Bulletin (Bilten javne nabave – BJN) and improve its website but also to develope a new platform that serves as a comprehensive knowledge base. As the first of its kind in Croatia, the BJN is a professional literature, both in print and digital format, that covers all aspects of public procurement. Its articles center on regulations, by-laws, and established practices related to public procurement.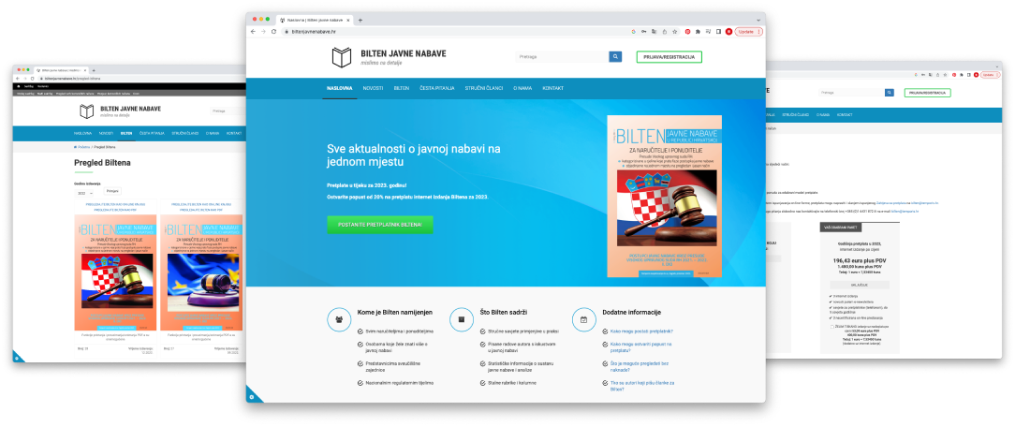 Website, logo and publication cover page before redesign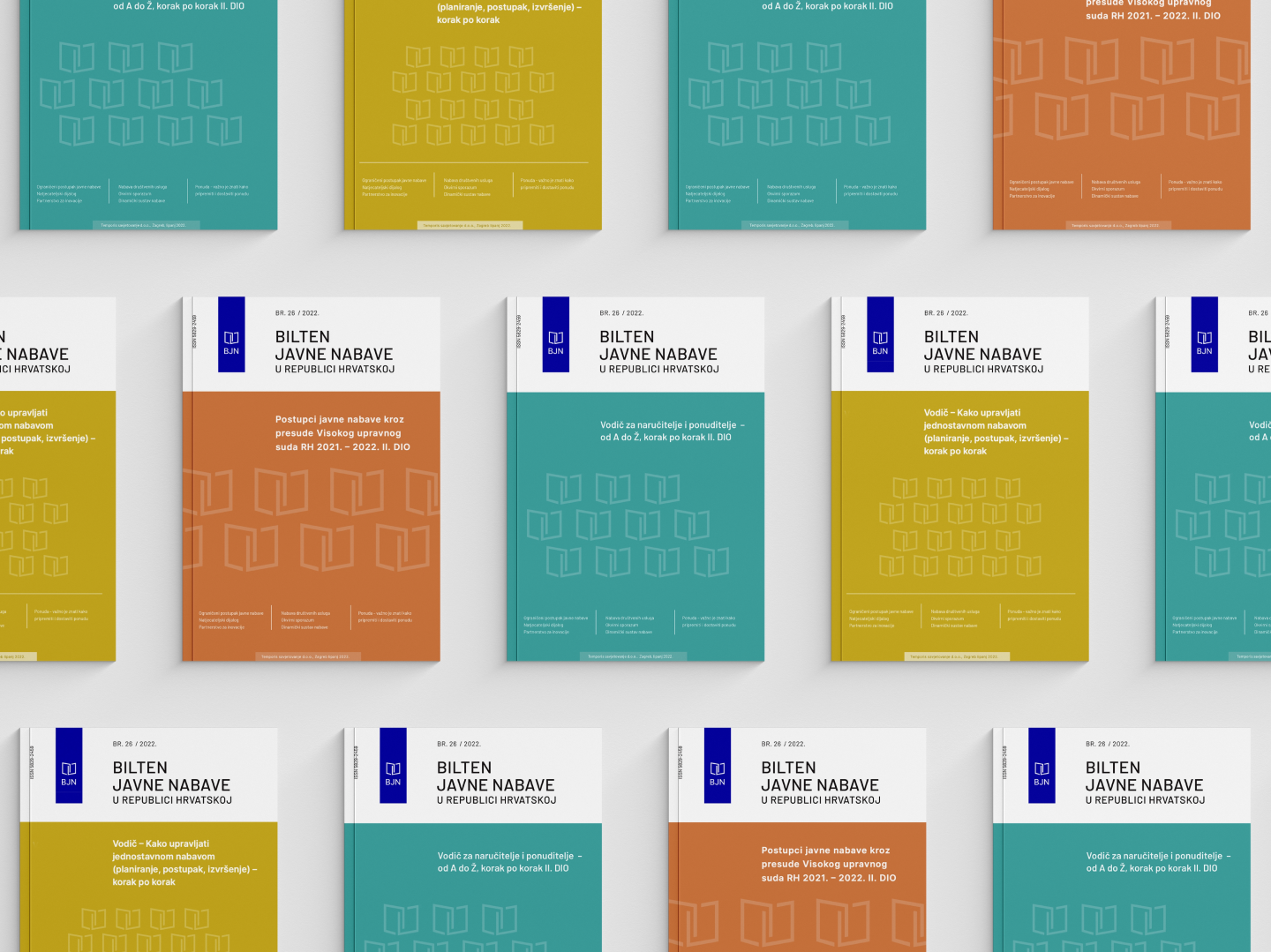 Redesigning visual identity
Redesigning is an exciting opportunity to create a fresh, modern look that reflects the company's vision and values. The goal of this redesign was to create a cohesive design system that communicates the company's brand identity consistently across all platforms.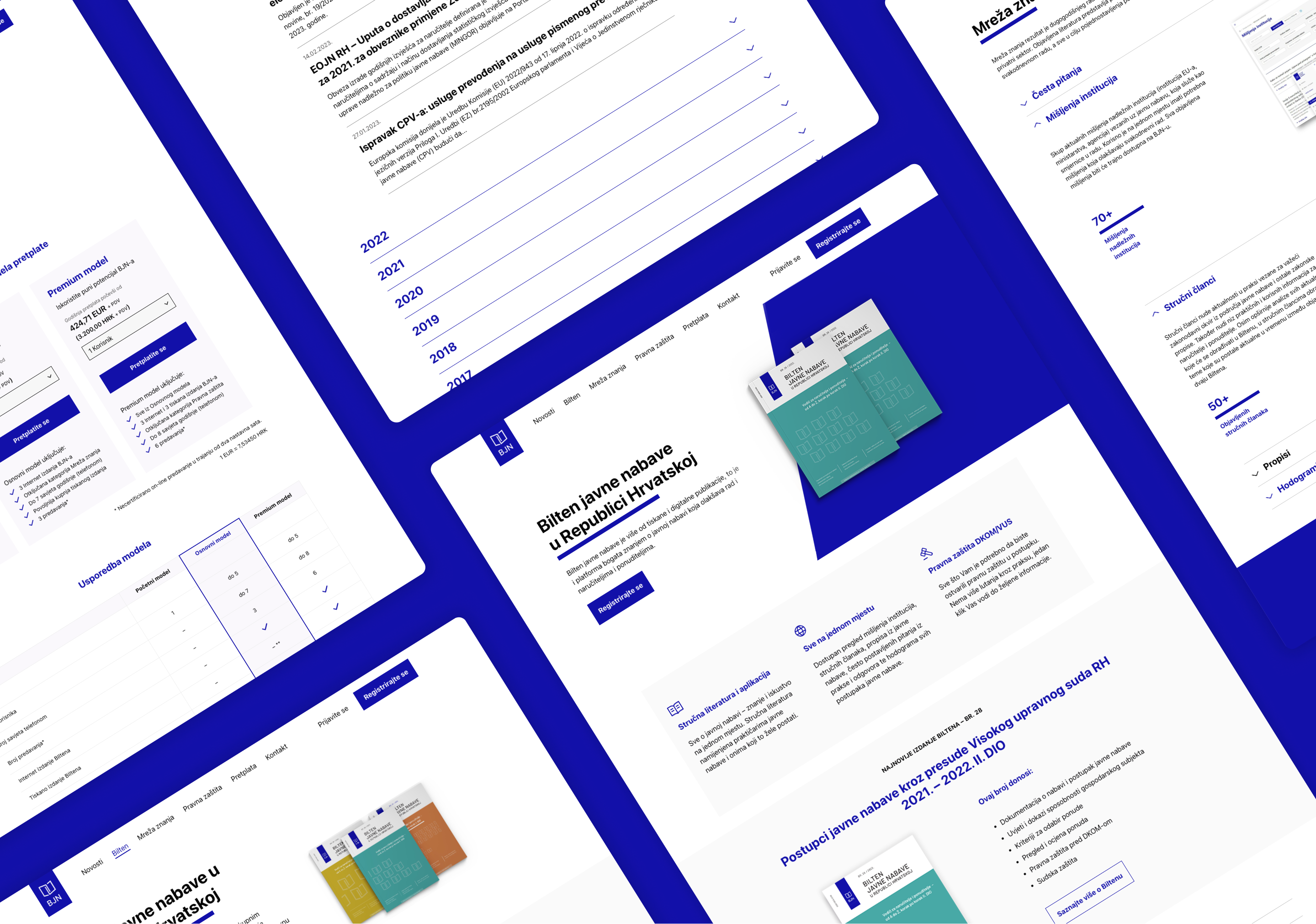 The new platform requires a website to showcase its features, billing plans, registration process, and frequently asked questions about its new functionalities.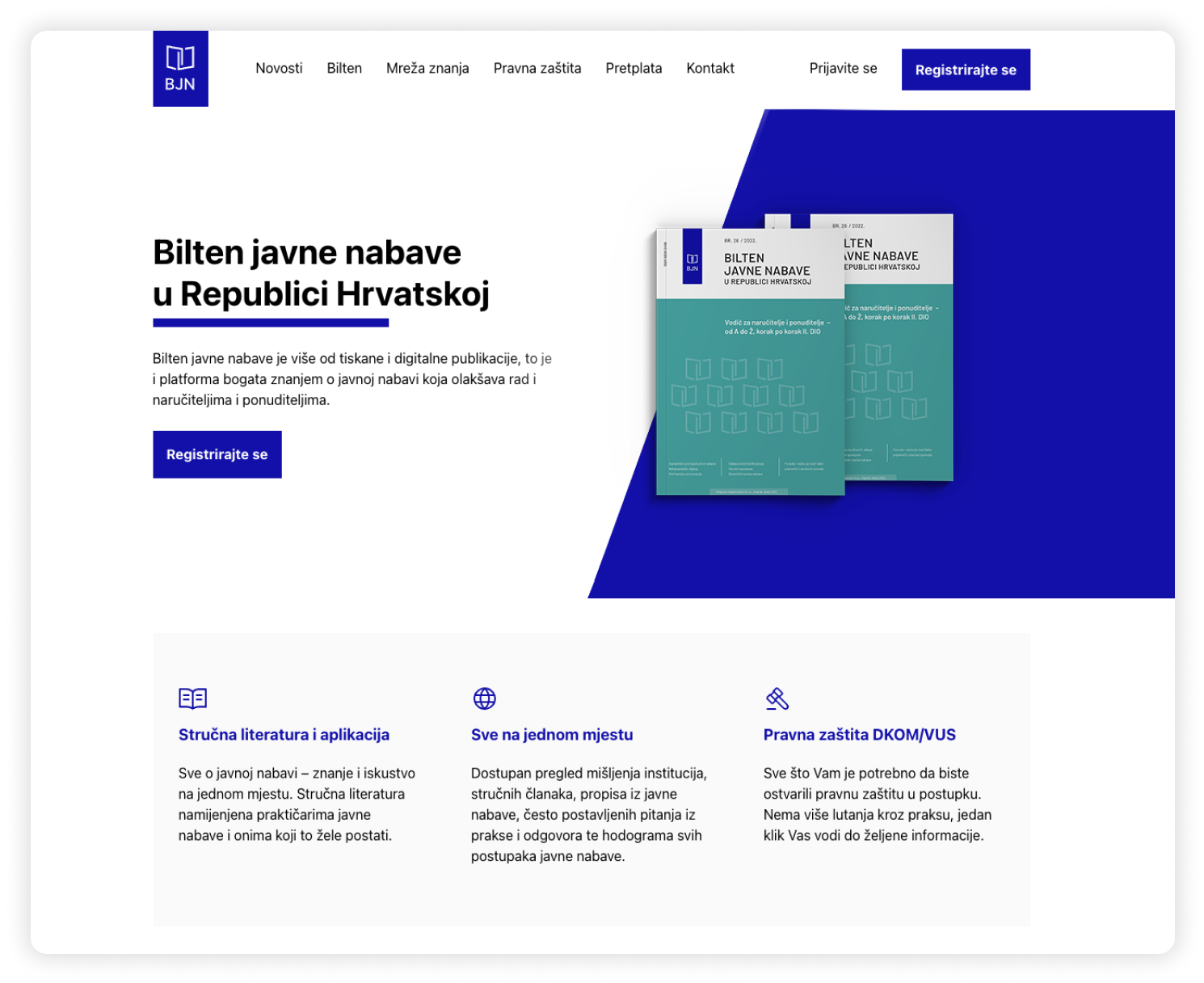 The newly created Public Procurement Bulletin Platform serves as a vast knowledge hub. In addition to the print and digital bulletin that has been regularly released since 2016 on a quarterly basis, users can now benefit from a comprehensive knowledge base.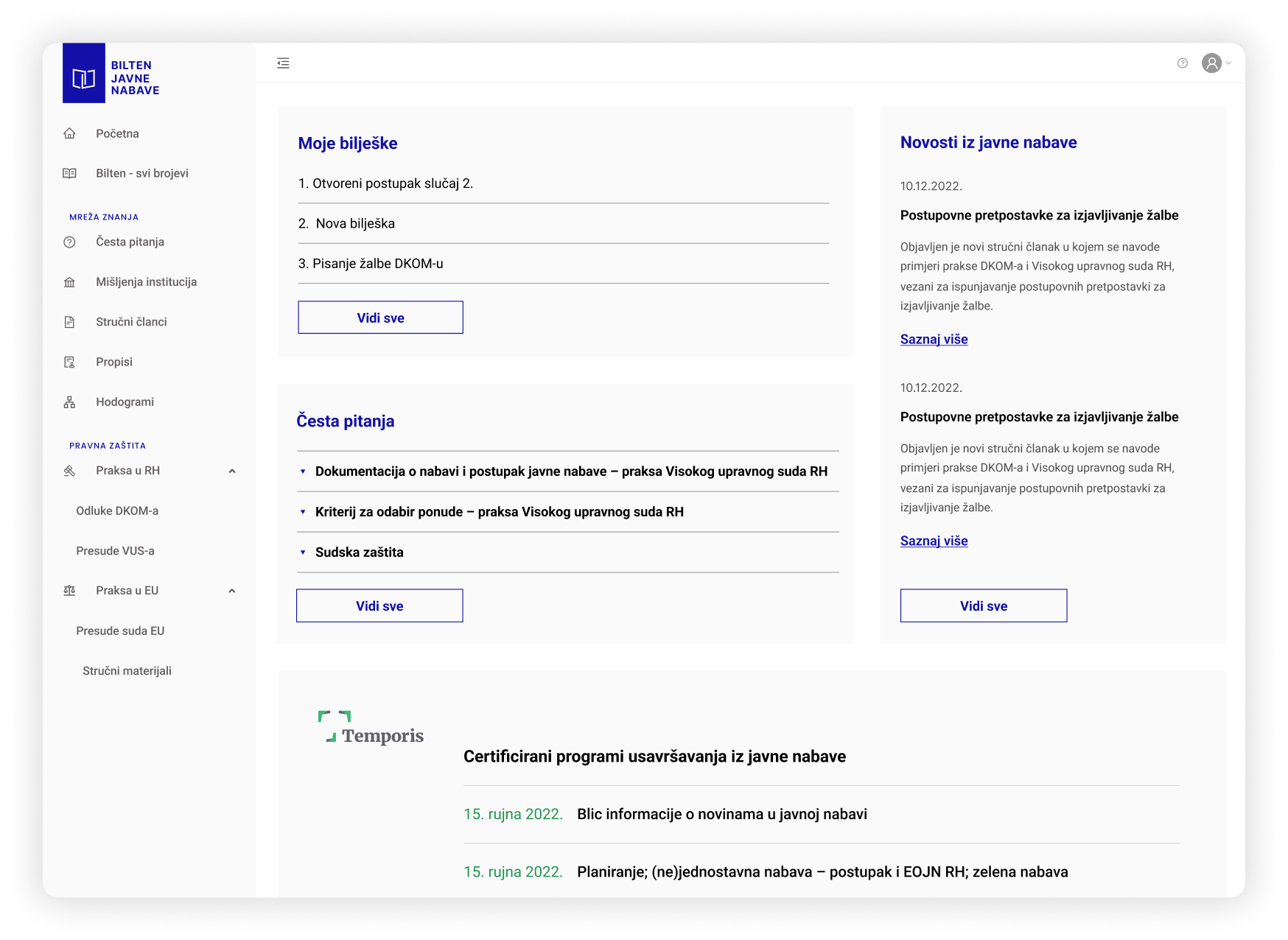 The platform has two roles: users and admin, each with its own distinct view. The admin view provides access to features such as user management, subscription management, data input, content editing, billing, dashboard analytics, and reporting tools. On the other hand, the user view is customized to their subscription level, offering basic, standard, or premium features.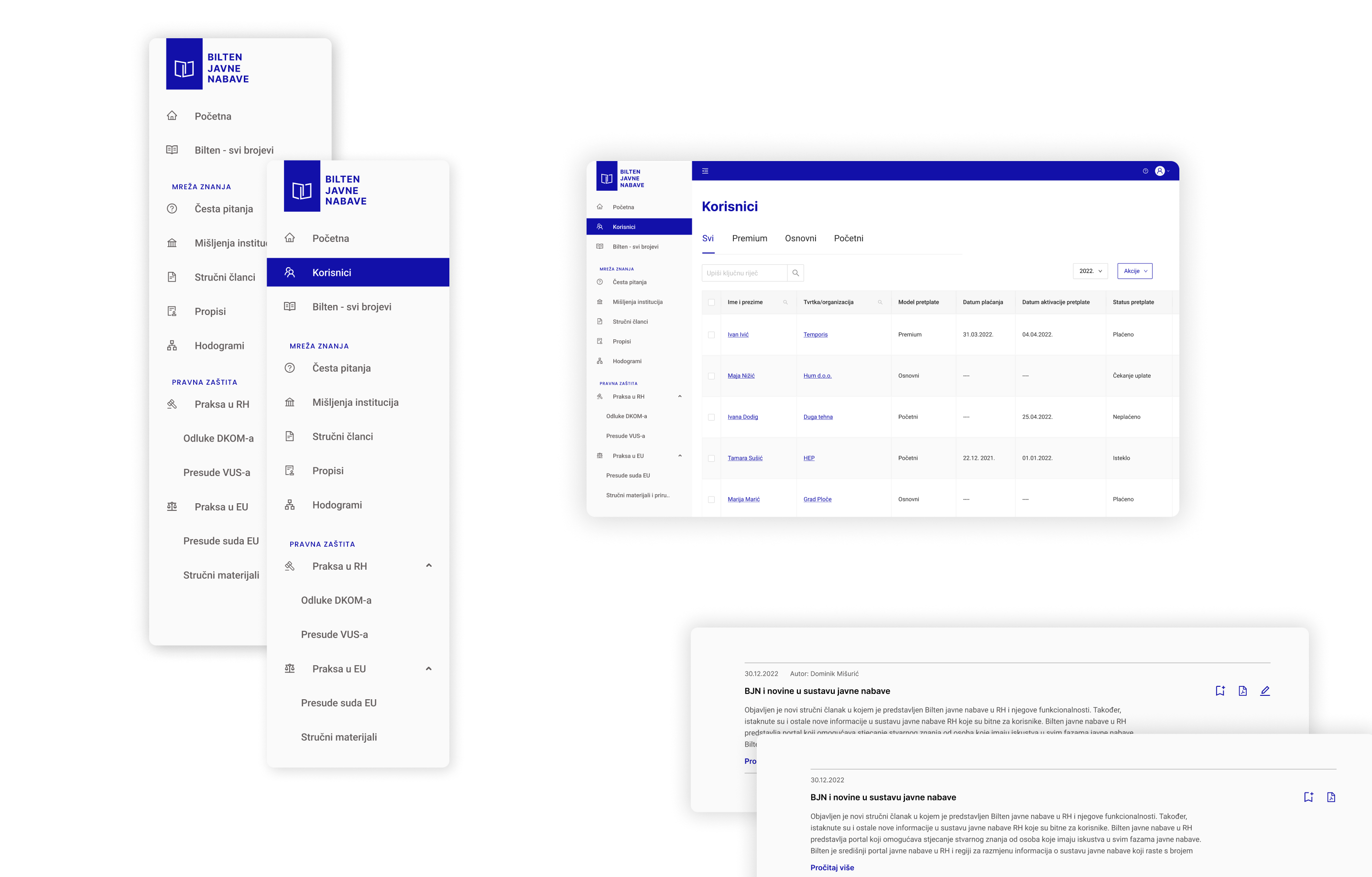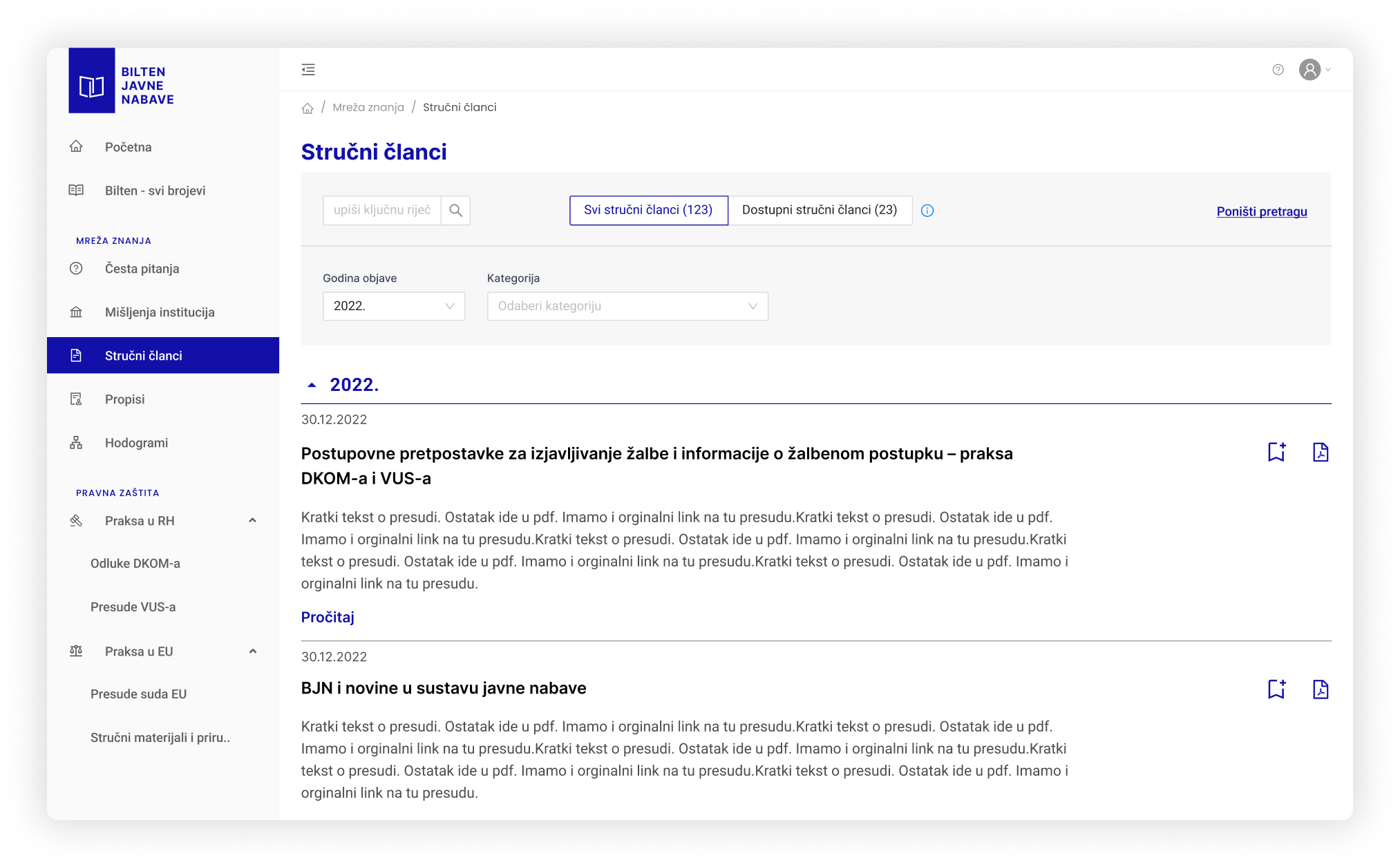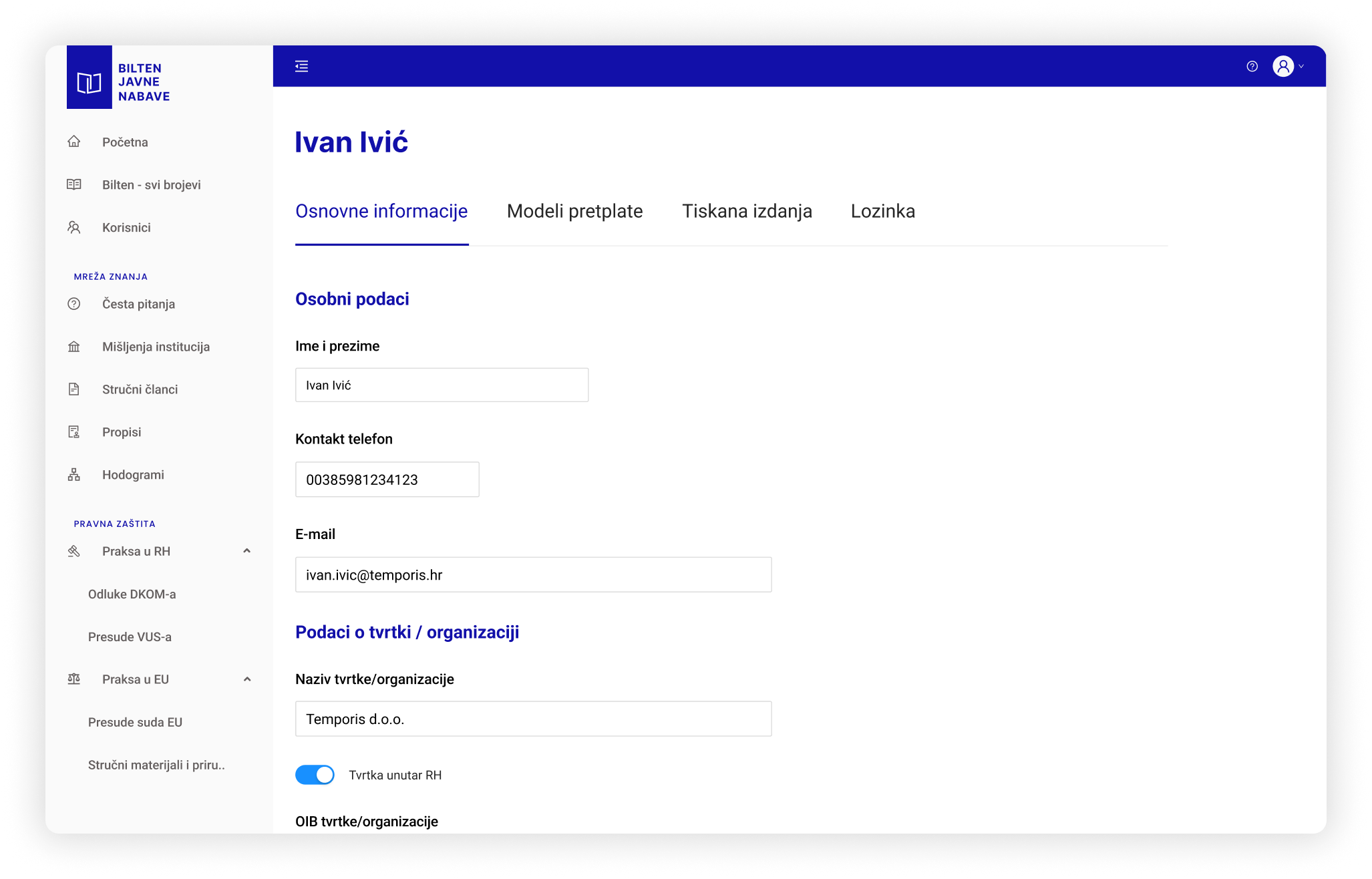 Consistency and efficiency in the application are ensured by a centralized set of design guidelines, components, and patterns offered by a design system. In turn, the user experience is enhanced by enabling easy navigation and comprehension of the application by end-users. Additionally, the application's scalability and maintenance are promoted by a design system, making it more manageable over time.